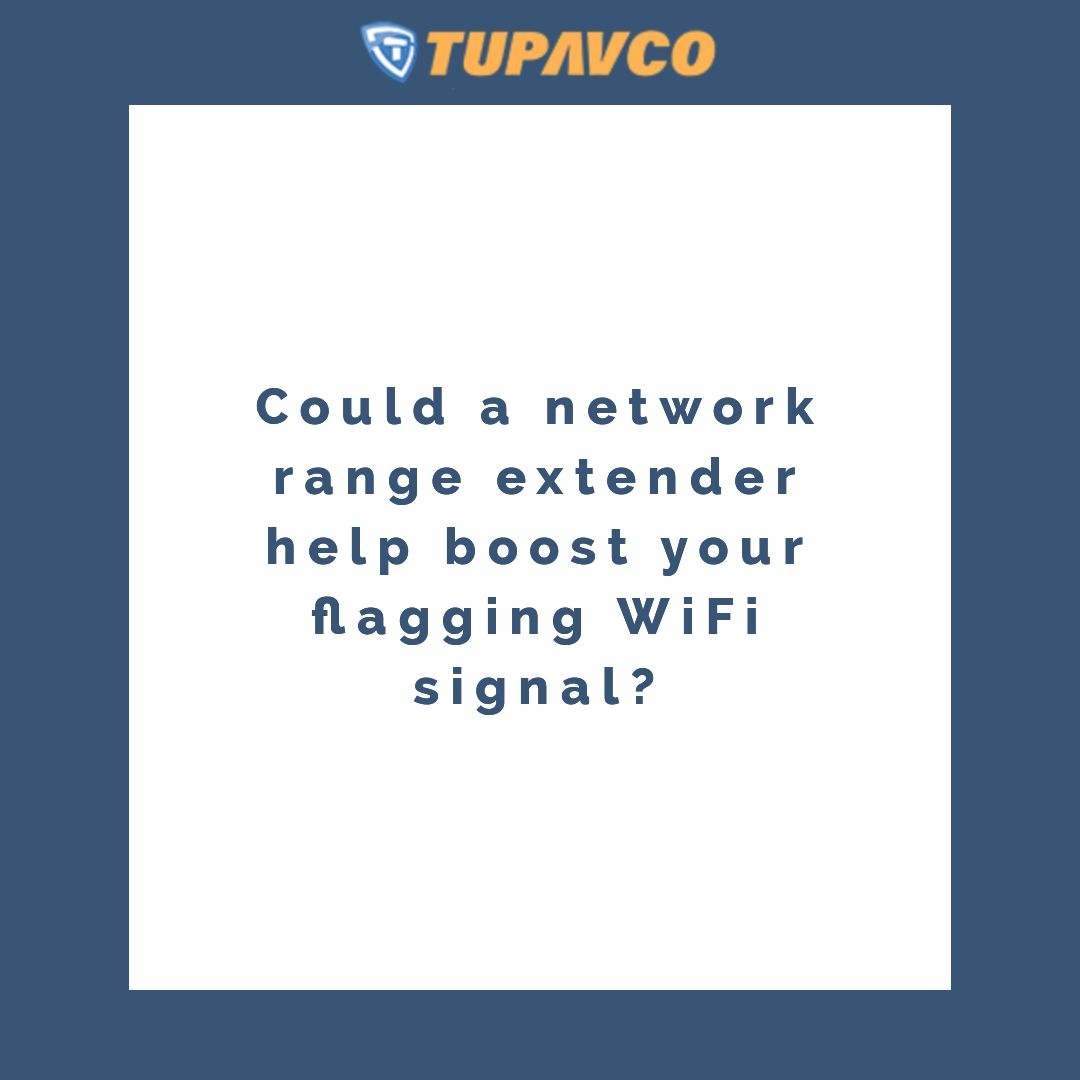 Could a network range extender help boost your flagging WiFi signal?
WiFi is now a must for many people. Whether you use your internet connection at home to watch your favourite movies and listen to your favourite music, or you use it to ensure you can have peace and quiet in your office while you work, reliable WiFi matters. Same too at the workplace, where the ability to have a strong WiFi signal all over your premises can help boost productivity considerably. But how do you combat a weak WiFi signal?
This is where a WiFi extender, like the many you'll find at Tupavco, can help.
What is a WiFi extender?
A WiFi extender, otherwise known as a network extender, is a simple device. It's a piece of equipment that will pick up your existing WiFi signal, then amplify and rebroadcast it, ultimately meaning you're able to receive it over a wider distance.
What about an ethernet extender?
An ethernet extender works in the same principle, however, it's used to push an ethernet installation beyond its distance limitations, which are usually around 330 feet (100m) in the case of twisted-pair ethernet.
How do they benefit you?
Network extenders allow you to increase the usable range of your home or workplace network. If your hub is centrally located, for example, you can effectively widen the radius of connectivity throughout your whole home or office. Similarly, network extenders can also be used to direct their amplification of a network signal in a particular direction, if you only need improved connectivity in a certain place.
Which is best for you?
At Tupavco, you'll find a broad range of network extenders available at a variety of price points. For the current best selling extender kit, you should consider the TEX-100 which boasts up to 1 mile of range boost. If you're on a budget, the KVM Switch 2 port splitter offers network extending functionality at an affordable price. For a more premium option, you can consider the SFP Ethernet Extender pluggable module pair.
You find our broad range of network extenders here. 
Contact us for more help
If you would like to learn more about network extenders or wireless antennas, how they can benefit you at home or at your business, or you would like to speak to one of our friendly and professional team, simply contact Tupavco today. We can help point you in the right direction.