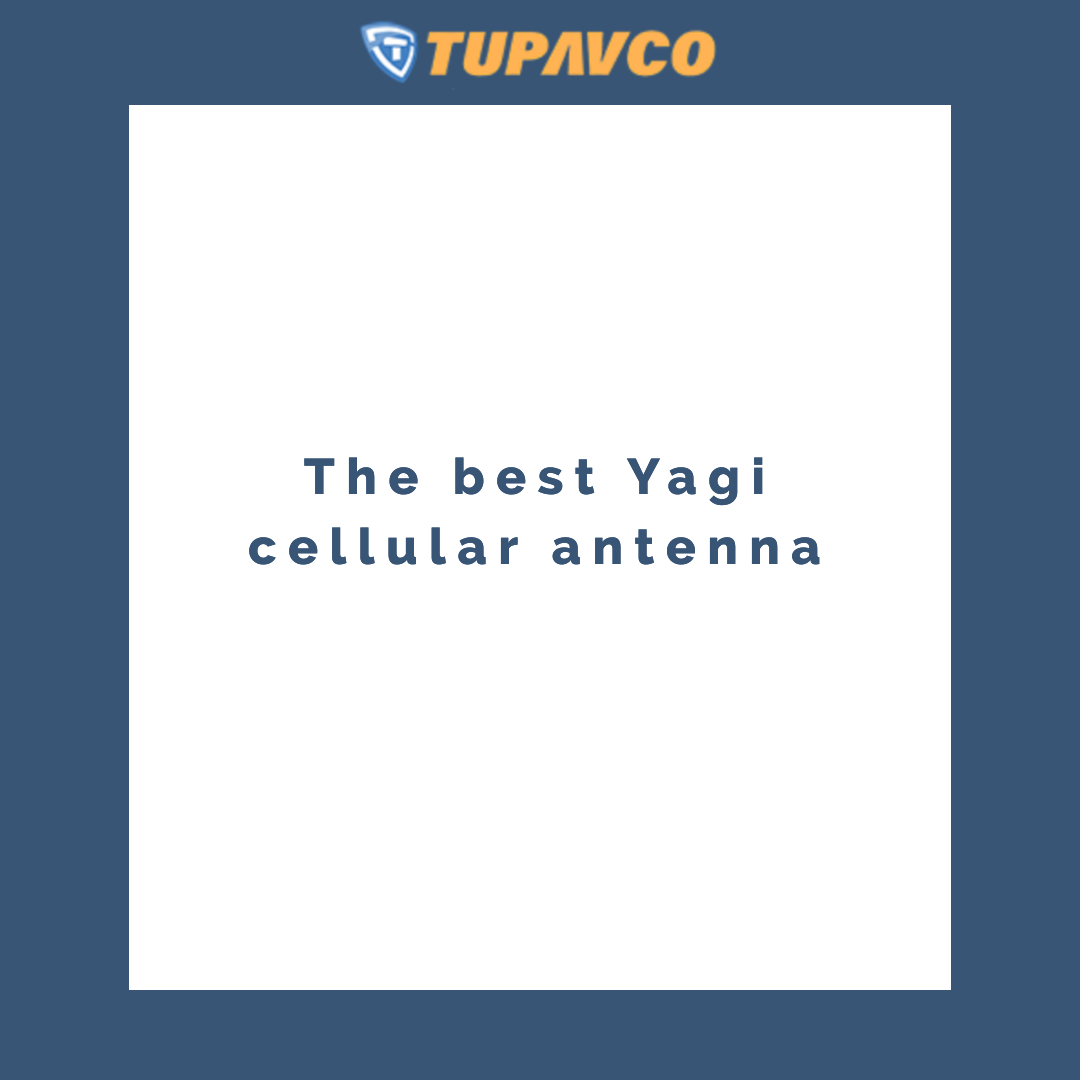 The best Yagi cellular antenna
Cellular antennas are needed to capture and transmit signals, including 5G/4G, LTE, and WiFi signals. An antenna might be needed to extend signal range or improve reception in certain locations, and in these instances, it's important to choose the best antenna: one which can reliably capture signals from great distances without trouble.
What is a Yagi antenna?
A Yagi antenna is a kind of unidirectional antenna, which means it is specialised to catch signals only from a certain field. Uni-directional Yagi antennas can be a great choice in cases where precision is needed. Yagi antennas are the most common kind of uni-directional antennas, usually pulling in signals from within a 10 to 20-degree field. Yagi antennas are most commonly used in rural or suburban environments when a stronger reception is wanted, but choosing the correct Yagi antenna is all about knowing what you require.
How to choose the best Yagi cellular antenna
When choosing a Yagi antenna, it's important to look at a number of factors. Often, the best Yagi antenna for your needs isn't the best one for someone else's, and it simply means choosing the right antenna for your set up. For this, you'll need to look at the frequency picked up by your antenna as well as making sure your device (router) supports detachable antenna on that frequency. You might also want to look for an antenna that comes with a warranty because this will guarantee you some longevity.
Yagi antennas are a cost-effective and precise solution for customers in need of signal boosting, and there are many Yagi antennas on the market. Let's take a look at two great options which cover a couple of different requirements.
This Yagi Directional Roof Antenna 3G/4G/LTE Wide Band 11dBi 700MHz to 2.7GHz Cell Phone Signal Booster is perfect for directional and multipoint 700Mhz-2700MHz band range applications, whereas this Yagi Directional Antenna 3G/4G/LTE 9dBi 800MHz-960MHz and 1.7-2.5GHz RP-SMA Male cable to TS-9 adapter is suited to directional and multipoint 806-960Mhz and 1710-2500MHz.
Browse the best wireless antennas online
At Tupavco, we stock a wide range of antennas designed for many different applications. You can shop for cellular antennas online and find the perfect antenna for your needs, or get in touch with us for advice and we'll be happy to help you find the perfect products for your set up.