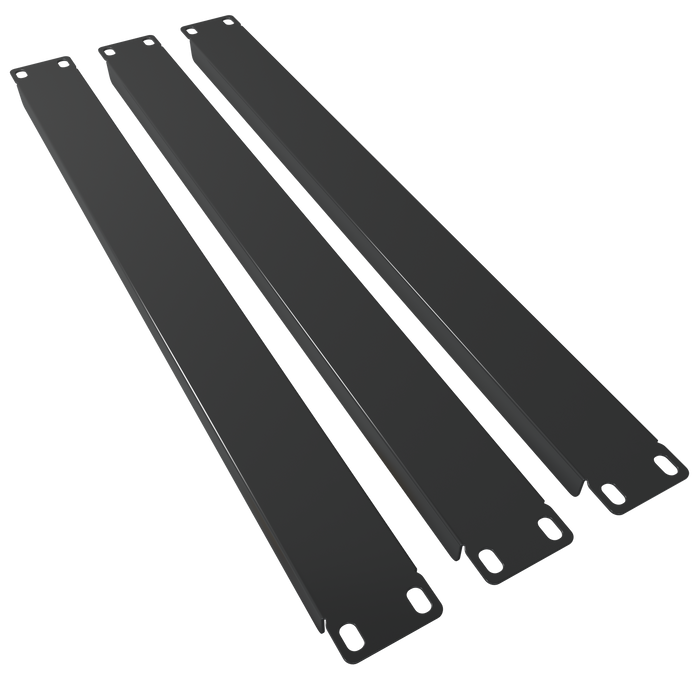 1U Blank Panel (3 Pack) - Metal Spacer 19" Filler for Server Rack Cabinet Enclosure - Black Durable Steel
UPC: 709401088227
Model Number: TP1739
Tupavco TP1739 is 1U Blank panel Metal filler for any standard server rack, enclosure, or cabinet. It is made to protect your equipment and close off any empty slots between them and it is compatible with any 19-inch standard Rack.

So, to protection part, this accessory promotes better airflow as it closes empty slots preventing hot air from circulating and instead creates passive cooling space between your devices.

Also prevents additional dust buildup so this means less cleaning and again less heating.
It is made from steel making it very durable you don't have to worry about any damage to the spacer itself or equipment and cabling it is covering.
Black color will not stand out and it will make your network room look sleek and professional. It is very easy to install as there are no parts that need assembly only a few screws and a minimum amount of tools is necessary for the setup.