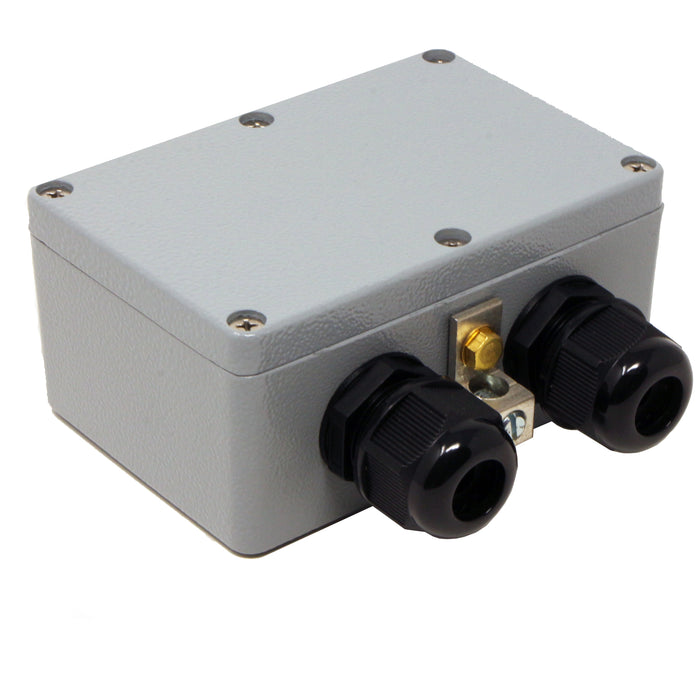 Waterproof Outdoor Ethernet Surge Protector - PoE Gigabit 1000 Mbs Thunder/Lightning Protection
UPC: 741360888814
Model Number: TP306
Tupavco Waterproof Ethernet Surge Protector provides the high-level protection from power spikes and overvoltage for your PoE and non-PoE devices. Combination of 4 differential Gas Discharge Tubes and bi-directional Transient Voltage Suppressing (TVS) array, ensure instantaneous reaction to lightning strikes and wiring faults.
When it comes to surge protection, it is important that instead of protecting only your power lines your data lines are protected too. There is always a possibility that electrical surges will find a way to your low-voltage cables such as Ethernet CAT5/5E, CAT6 RJ-45. Even though the level of the electric surges is not as high as in the power lines, it's enough to damage your equipment.
Most of the other surge suppressors/protectors will continue to let the power through even their circuits are damaged but once Tupavco Network Weatherproof Surge Suppressor/Arrester is compromised to a surge strike, no power will be going past it. That way, your equipment will always stay safe.
Ethernet Surge Protector does have a ground attachment on the enclosure itself, which makes TP306 a complete surge protection solution for your LAN, or a phone lines with RJ45 connectors.
Provides transient protection for the protected differential line pair to:
IEEE 802.3 af/at (Transmission)
IEC 61000-4-2 (ESD) 30KV(Contact/Air)
IEC 61000-4-4 (EFT) 60A(5/50ns)
IEC 61000-4-5 (Lightning/Surge) 20KA(8/20μs)
Cable Discharge Event (CDE)
PoE input voltage Vmax up to 60V
Fast response time (<1ns)
Shielded RJ-45 jacks
Industrial grade die-cast aluminum adapter enclosure
Watertight cable glands provide entry and exit points for pre-terminated cables
Wall and pole mounting kit (304SS Hose Clamp and Bracket) hardware included
IEC61000-4-2, IEC 61000-4-4 and IEC61000-4-5