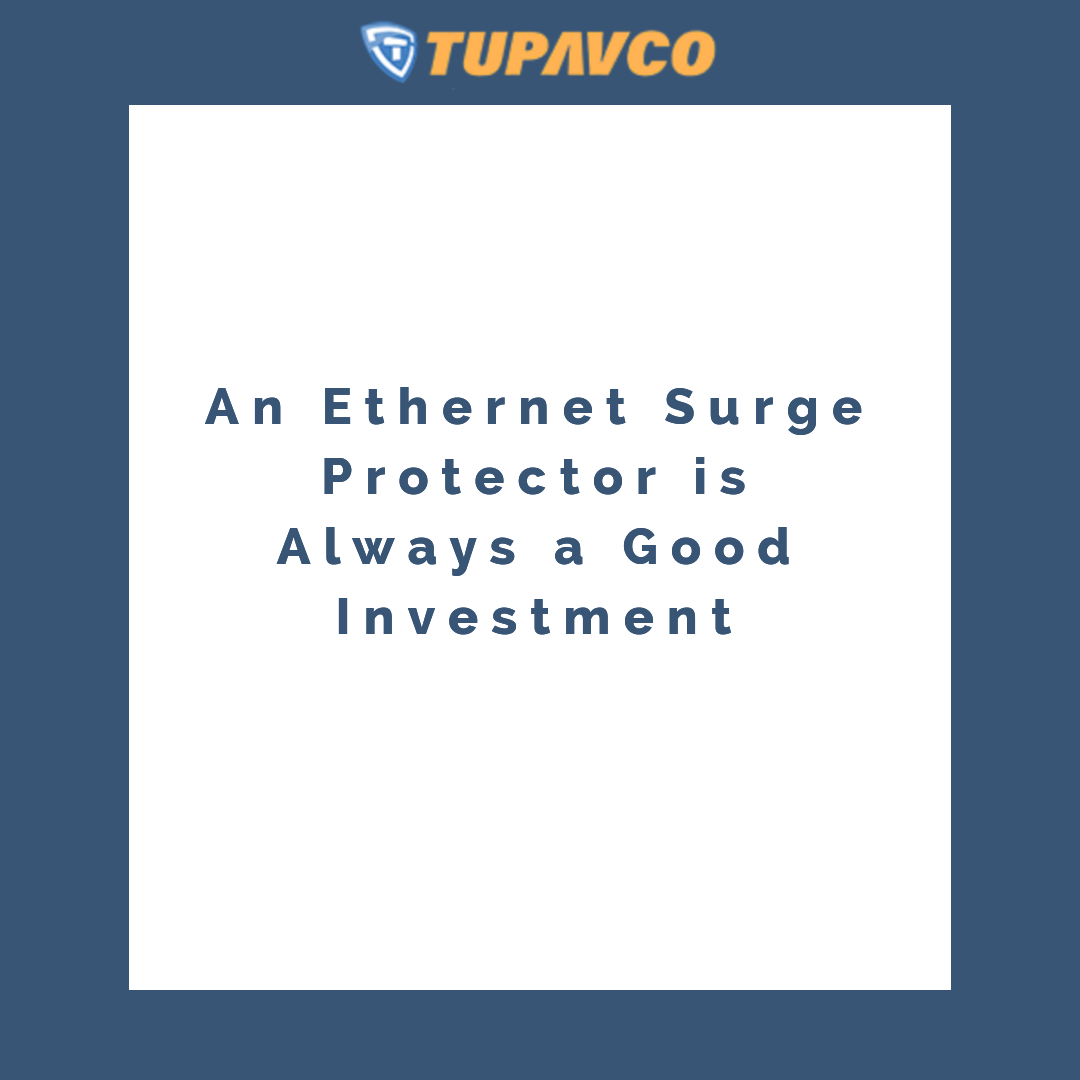 An Ethernet Surge Protector is Always a Good Investment
Maybe you own a business, or you have a WFH set-up that you're heavily reliant on. Either way, when an electrical surge happens, you can put your system at serious risk of damage - or worse, total data loss.
Electrical surges can occur for a number of reasons, including PoE overload, lightning strikes and spikes in voltage. Rather than hoping that you're not at risk of these incidents occurring, it's better to be safe than sorry. So, where do you begin with investing in an ethernet surge protector? Which one do you buy, and why?
Let's take a look at some of the best surge protectors from Tupavco to help you make an informed decision.
For indoors
Tupavco TP302 Ethernet Surge Protector PoE+ Gigabit RJ45 Lightning Suppressor
If you don't have a DIN rail available, choose the TP302 ethernet surge protector from Tupavco.
This protector utilises a gas discharge tube - or GDT - on every pair included (four), which allows surge energy to safely discharge through the plasma gas they contain.
If you deal with large amounts of data, especially as a large business, this is your recommended surge protector, as it can handle 1 Gigabit of data per second (rated Gigabit 10/100/1000 (GbE)), without interfering with LAN speed.
Ethernet Lightning Surge Protector DIN Rail or Rack Cabinet Mount 1U GbE PoE+ Gigabit 1000Mbs
If you need an indoors solution that has the above specifications but can also be attached to a DIN rail, then choose this rack cabinet/DIN rail mount ethernet surge protector. This is an ideal option for large corporations, as the DIN rail will serve to ground the protector; handy if you have a dedicated server room, for example.
For outdoors
Waterproof Outdoor Ethernet Surge Protector
- PoE Gigabit 1000 Mbs Thunder/Lightning Protection
It's important that you have a waterproof surge protector option for outdoor usage. This PoE Gigabit 1000Mbs option is suitable for most outdoor pursuits, as while it's weatherproof, it's also designed to stop any power travelling through it if your electrical situation is compromised. This is particularly important if you're worried about risking data either through an RJ45 phone line connection or LAN.
Don't hesitate on an ethernet surge protector
You never want to risk your work, and covering every eventuality will help ensure you're protected during even the most unlikely of situations. The fact is, surges happen, so browse
Tupavco
today to view our wide selection of ethernet surge protectors, and speak to our team if you'd like some guidance on the right choice for you.