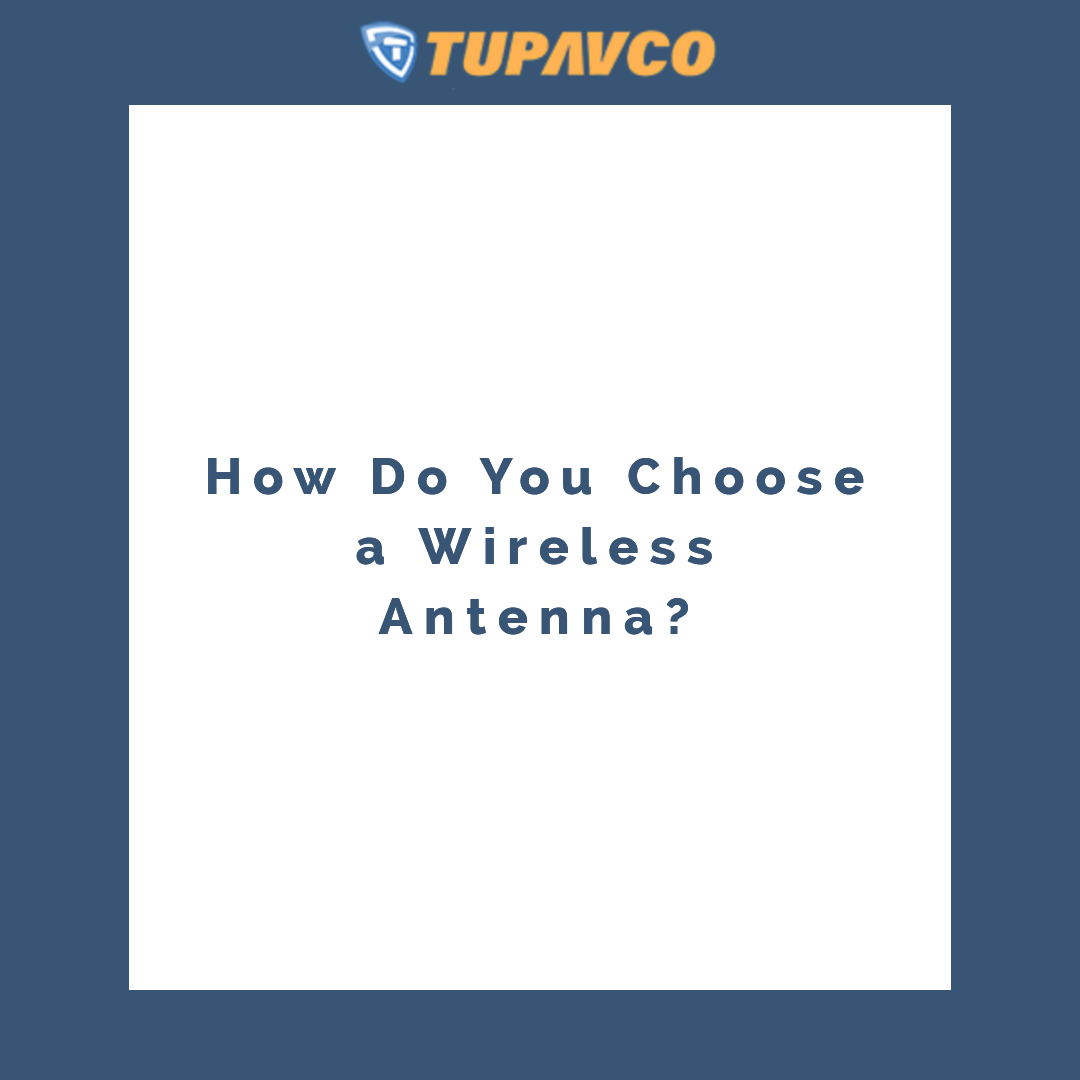 How Do You Choose a Wireless Antenna?
When you need to boost your wifi signal, a wireless antenna is an essential piece of equipment. Particularly important in remote areas, where a standard network is patchy and you need a reliable connection, choosing the right wireless antenna for your needs should be a priority. Question is, how do you choose?
Let's take a look at Tupavco's selection of wireless antennas in more detail, so you can make an informed choice.
Yagi WiFi Antenna 2.4GHz 17dBi Angle H:25° V:24 Outdoor Directional Wireless
A directional wireless antenna, such as the Yagi WiFi Antenna, is useful when you need the flexibility of multiple signal directions. 
If you're in a particularly remote area, then choosing an omnidirectional Yagi antenna is a good idea. A less concentrated wifi beam is a risk, but if you're dependent on picking the signal up in the first place, losing out to a lack of directional take-up isn't worth it.
Panel Antenna 2.4GHz WiFi 20dBi Wireless Outdoor 18° Directional N (f) High Gain Range
If you're certain which direction you can pick up signal from, then a panel antenna such as this Tupavco offering is a strong choice. A directional panel antenna has a narrower signal beam, owed to its directional specificity. However, this will also allow stronger, faster data transfer. As this panel antenna model has a rating of 20dBi, you can be confident that it will handle high-data usage, such as video calls, with ease - providing you're confident of the signal output direction.
Yagi WiFi Antenna Dual Band - (2.4GHz) and (5GHz/5.8GHz) 9dBi - Medium Range Directional LAN Network
If you need an antenna that covers different bandwidths, then opt for this Dual Band Yagi antenna. Its ability to cover both 2.4GHz and 5-5.8GHz bandwidths ensures that you're not restricted to one wifi frequency; again, important if you're in a rural area. However, at only 9dBi, the coverage you need for large amounts of data may be slightly restricted, so assess what you need from your wifi strength/coverage before making a decision.
Need any more help with choosing the right wireless antenna? Speak to the Tupavco team today to get advice on our products and which wifi antenna is best suited for your requirements.