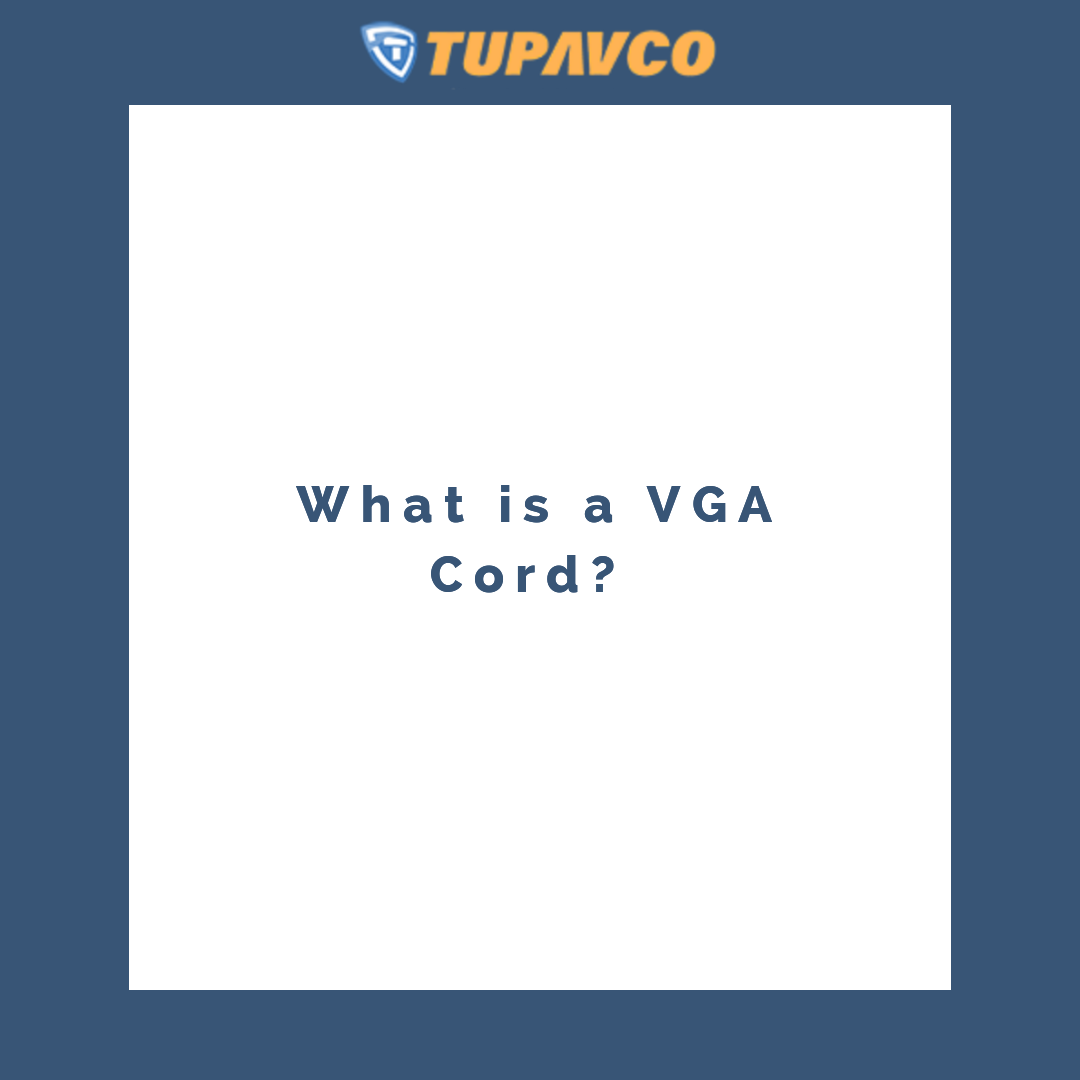 What is a VGA cord?
In order to connect your computer to your AV screens, a VGA cord is required. VGA connections were established in 1987, rendering them among the oldest video connections still being used today. VGA has been commonly used for video cards, television sets, desktop computers and laptops. It passes the image signal to the monitor from the device so it can be viewed. This form of link is typically designed to receive an analogue RGB signal from the connected unit, which is the type of signal you get from your device. It supports both standard resolution and high definition resolution.
A VGA cord does not relay audio signals and thus needs a separate audio link to receive any audio. The typical 15-pin D-Sub cable is standard on many computers, so you can use VGA to VGA cords to transmit a computer image to your screen. 
In some industrial working environments, VGA cords are often desired over newer alternatives due to the longevity and dependability of VGA connections. In addition, VGA cables are available with longer lengths and thicker outer sheaths in comparison to modern alternatives. Additionally, these cords still have extensive compatibility with a wide variety of older hardware and devices.
Features
On either side of the plug, a VGA cord usually has a screw to connect it to the corresponding plug on the back of a computer device. There are pins within the plug that fit into the back of the computer. By looking at the inside of the socket, VGA cords can be identified. On the inside, most VGA cables have 14 pins, with a 15th hole visible. Often, other pins are missing on the inside, depending on how the device is configured.
Any PC sold today supports VGA. Your device will view graphics with a VGA cord connecting to your monitor before any video drivers have been enabled. 
Buying a VGA cord
Tupavco produces high-quality VGA cords in a range of sizes to suit your needs. These VGA cords offer unbeatable versatility and quality when connecting to your device of choice, featuring pure copper conductors and facilitating high resolution. Copper conductors significantly enhance transmission for optimised use. These robust VGA cords prevent ghosting and blurred images while providing excellent EMI interference security.
Check out the range of high-quality VGA cords today, including the
30ft VGA cord
,
50ft VGA cord
and
100ft VGA cord
.