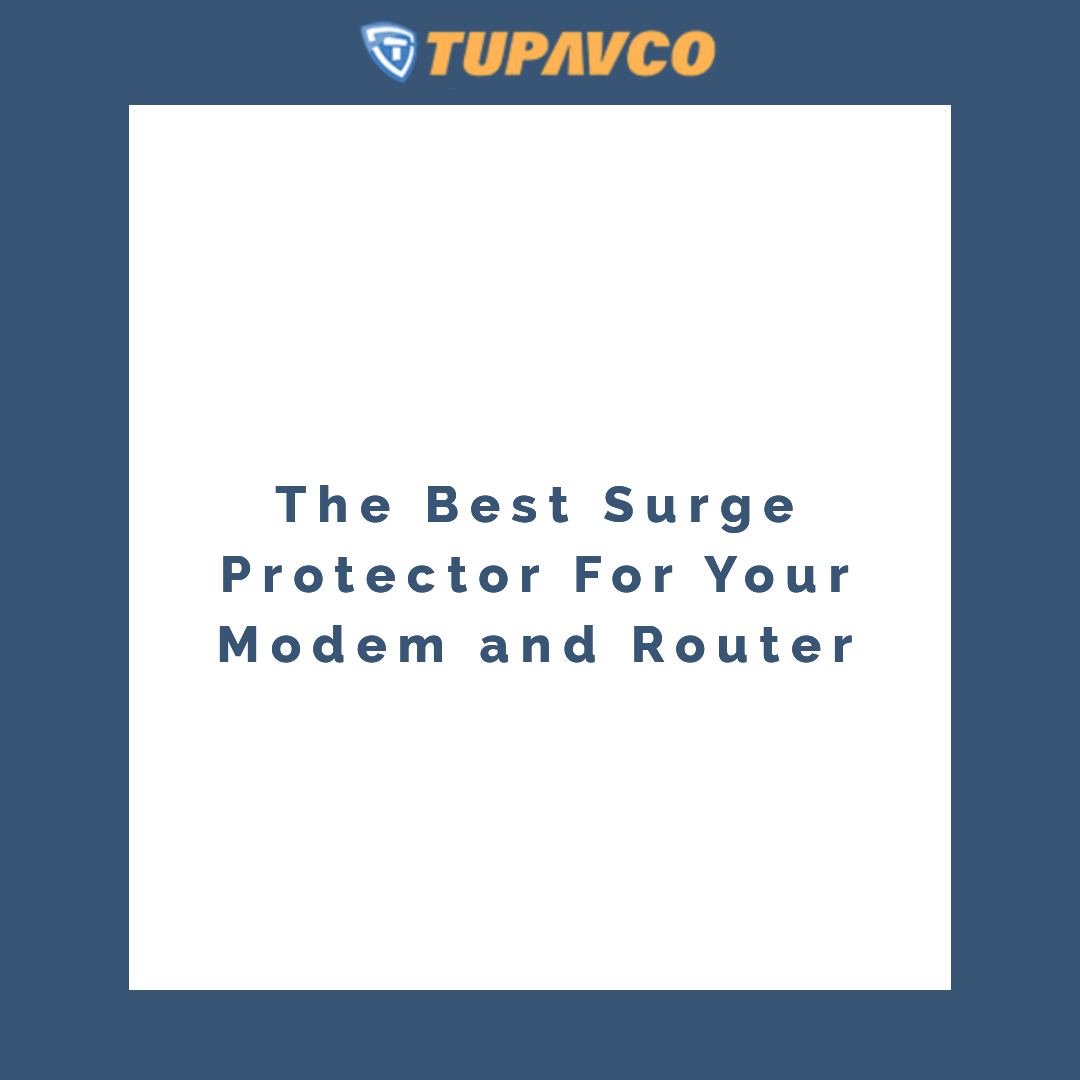 The best surge protector for your modem and router
A surge protector is an essential piece of equipment for your home or business, protecting your modem and router from electrical surges that may cause irreparable or, at minimum, downtime and potentially expensive damage. Consequently, it goes without saying that a surge protector is always a wise investment - particularly if multiple persons are reliant on your internet connection as part of their job or day-to-day life.
How do you know which ethernet surge protector is best for your modem and router? Let's explore your options, so you feel confident that if lightning does strike, your internet connection is protected.
Which surge protector is best for your router and modem?
Tupavco TP302 Ethernet Surge Protector PoE+ Gigabit RJ45 Lightning Suppressor (2 Pack) 
This ethernet surge protector offers both line-to-line and line-to-ground surge protection for comprehensive coverage and minimal damage. With a 1 Gigabit per second data rate and zero impact on LAN speed, this option is an ideal choice for small businesses and those working from home, providing it is properly grounded. Having two TP302 surge protectors means you can place one on either end of your RJ45 cable network to protect every device on either side.
Waterproof Outdoor Ethernet Surge Protector - PoE Gigabit 1000 Mbs Thunder/Lightning Protection 
Your best protection against surges happens when you can protect data and power indoors and out, which is why a waterproof Tupavco ethernet surge protector like this one is such a smart investment. With IEC 61000-4-5 for lightning strikes and surges and 20KA(8/20μs), its instantaneous reaction to power surges will have all your equipment protected, indoors and out.
Rack Mount Rail Panel 19" with 16x DIN Ethernet Surge Protectors GbE PoE+ Gigabit 1000Mbs
If you have a large place of work with multiple staff reliant on an internet connection, then this rail panel of DIN ethernet surge protectors is a reliable choice. Designed with built-in thunder arrestor, whether it's weather or an electrical surge, you can be confident that your office's data and power is protected.
Speak to the experts
If you're looking for a surge protector for your modem and router, speak to the Tupavco team today. We're on hand to help advise you to ensure you make the right decision and get your equipment protected from lightning strikes and more.