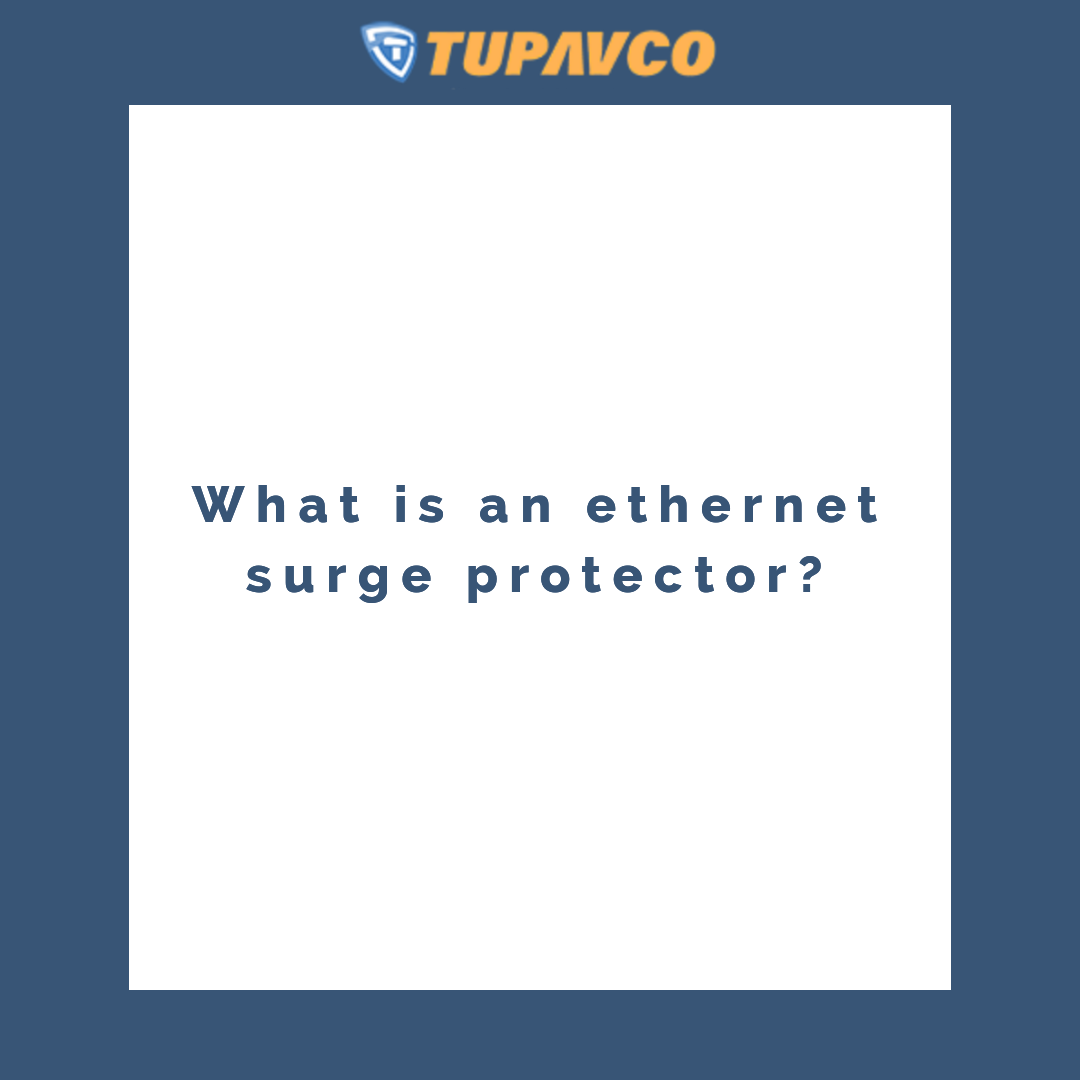 What is an ethernet surge protector?
What is an ethernet surge protector?
An ethernet surge protector is a type of device that is used to protect equipment against the effects of a voltage spike. It essentially works by limiting the amount of voltage that can be delivered to an electrical device, such as a computer, making sure that it stays within a safe limit. They can also be known as ethernet surge suppressors.
Instead of simply plugging devices in directly, an ethernet surge protector acts as an effective intermediary between the broadband cabinet or panel and your devices.
Essential protection for any workspace
A surge protector protects network equipment against damage caused by power surges such as voltage spikes and lightning strikes.
Don't risk expensive repair costs and downtime
Ethernet surge protectors are an essential piece of equipment in any office or workspace, where devices are all connected to the same network. Many people believe it's only power cables that need to be protected against electric surges but data cables need to be protected too.
What happens in an ethernet surge?
If you experience an ethernet surge, then it can lead to the damage and complete failure of computing systems. Even if systems and the connected equipment are fixed, the downtime incurred is a key concern to any business.
The best ethernet surge protectors
Below we have listed some of the best ethernet surge protectors on the market:
Tupavco Waterproof Ethernet Surge Protector
Protects against power spikes and lightning surge

PoE Gigabit 1000 Mbs thunder and lightning protection

4 gas discharge tubes and bi-directional Transient Voltage Suppressing (TVS) array

Features a ground attachment on the enclosure itself

Tried and tested product
Outdoor Ethernet Surge Protector
Thunder and lightning surge protector for PoE+ Gigabit 1000Mbs - LAN Network

Protects equipment against voltage spikes and PoE overvoltages.

Easy to mount on a wall or cabinet with convenient mounting holes

RJ45 lightning protection

Easy to set up and install
Not sure which ethernet surge protector is right for you?
Investing in a surge protector is the safest and most cost-effective way to protect your whole ethernet network and business. Contact our friendly and knowledgeable team at Tupavco who can help you find the best solution for you.